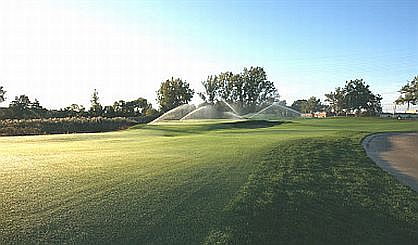 Folks from the Chicago-area who want to come to Benton Harbor next month for the KitchenAid Senior PGA Championship will have a new way to do so thanks to Amtrak. Spokesperson Mark Magliari tells WSJM News Amtrak will run a special train to the area on Saturday, May 26. The train will go from Chicago to Harbor Shores in Benton Harbor. It's been a long time in the making.
"MDOT has been encouraging this for quite a while, as have folks in the tourism business in greater St. Joe and Benton Harbor," Magliari said. "We talked to the PGA and they talked to the folks at Whirlpool and KitchenAid. It seemed like a home run idea, and that's why we're doing it."
Magliari says the train will leave Chicago the morning of the 26th and then return the same day. Due to the tightly-booked hotels in the area during the Senior PGA event, Amtrak sees a demand for a one-day train to the area. Tickets will start at $33, and you can find out more right here.