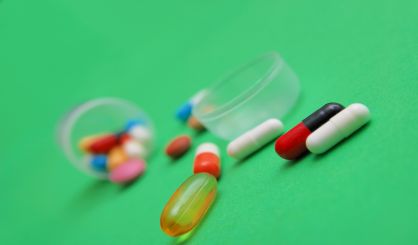 There will be a drug take-back event next Saturday in Berrien County. Michigan State Police Lieutenant Melinda Logan tells WSJM News  law enforcement offices and the Lakeland Center for Outpatient Services on Hollywood Road in St. Joseph will take unused prescription medications so they can be safely disposed.
"It correlates with the Drug Enforcement Agency's national take-back day, and Lakeland Health and Voice-Change-Hope Alliance have collaborated together to have a drive-thru service in the Berrien County area," Logan said.
Logan tells us this is the first time Lakeland has teamed up with police for this event. You can drop off unwanted pills next Saturday between 10 a.m. and 2 p.m. Since the Drug Enforcement Agency started coordinating drug take-back events in 2010, more than 9,000 pounds of medications have been collected. The idea is to keep the drugs from falling into the wrong hands.