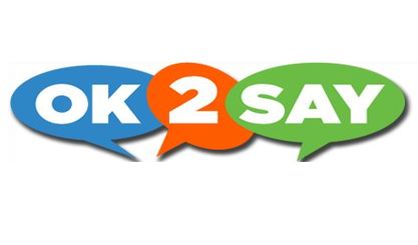 Legislation has been introduced to make the OK2Say school safety tip line a permanent program. State Representative Brandt Iden of Kalamazoo County's Oshtemo Township tells WSJM News his bill and a couple of others would not only establish that OK2Say is here to stay, but set aside funding for the program each year. The OK2Say tip line was launched by the Michigan Attorney General's office in 2015 to create a way for students to report potentially dangerous situations in their schools without fear of repercussions.
"A lot of these incidents do get reported and it's just important and incumbent on the state to follow up on those and protect our kids," Iden said.
Iden tells us a tip made to OK2Say will let law enforcement know about a troubling situation in a school while the person who reports it can stay anonymous. Since the tip line was launched in 2014, it has resulted in more than 12,000 tips coming in to authorities. Since the school shootings in Parkland, Florida in February, tips to OK2Say have skyrocketed. Iden tells us his bill will not change how OK2Say is run.