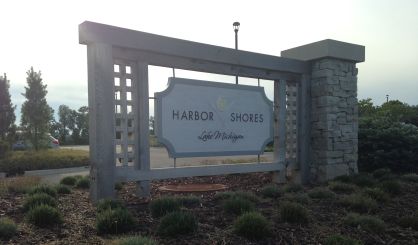 Everything is falling into place for the 2018 KitchenAid Senior PGA Championship at Harbor Shores in Benton Harbor. The PGA Championship Director Ryan Ogle tells WSJM News there will be several new features this year for the event slated for May 22 through May 27.
"It's really about making this entire week about more than just the golf itself," Ogle said. "The golf is a great part of the week, and obviously it has some of the greatest golfers in the world, but how do we make it an entire week with the fun of a community coming together?"
New features include a couple of concerts, one of them free at City Center Park on May 24, a YMCA Kids Zone, a special tent featuring southwest Michigan-made wines and beers, and a special Amtrak train to bring people to the golf course from Chicago. Ogle also says the event's 1,600 volunteers have all been recruited. They'll put in more than 30,000 of work through now and the end of the event to make it all possible. Go to SRPGA.com to find a full list of this year's action.