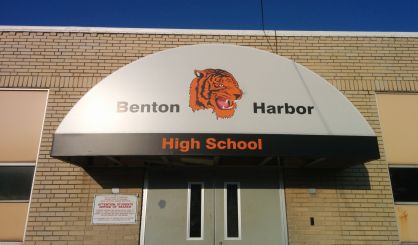 A community forum for stakeholders in Benton Harbor Area Schools is in the works. At this week's school board meeting, Lou Ann Vidmar, a union representative of district teachers, invited everyone to take part in a discussion about the future of the district. Vidmar told WSJM News there is concern the district isn't making sufficient progress under its partnership agreement with the Michigan Department of Education.
"We have staff that have committed their lives to these kids," Vidmar said. "Their livelihoods are based on this community and this school. They're working in fear because they don't know what's going to happen."
Vidmar tells us the lack of a consistent curriculum, as well as consistent leadership has fed the anxiety. She says the district is in real danger of additional state intervention. She's working out details of her forum, which says will be April 28 from 10 a.m. to noon. The location is not yet determined.