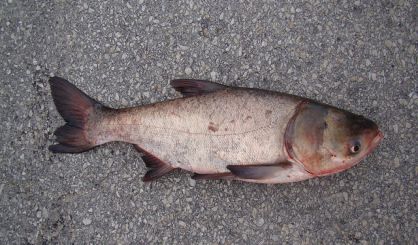 Chicago is supporting a federal plan to shield the Great Lakes from invasive Asian carp by strengthening defenses at a crucial Illinois choke point. The city has joined the Great Lakes Basin Partnership to Block Asian Carp, an initiative established this year. Other members include the states of Michigan, Ohio and Wisconsin and the Canadian province of Ontario. The U.S. Army Corps of Engineers is considering a $275 million plan for new measures at the Brandon Road Lock and Dam near Joliet, Illinois. Among them are electric fish barriers, water jets, noisemakers and other devices to prevent the carp from using Chicago-area waterways to reach Lake Michigan. Mayor Rahm Emanuel says Chicago endorses the draft plan and will do its part to protect the lakes from invasive species.
The Alliance for the Great Lakes is calling on Illinois Governor Bruce Rauner to recognize the threat posed by the carp. They say he has downplayed the urgency of the situation and "continues to obstruct progress on keeping Asian carp out of the Great Lakes."
The Associated Press contributed to this report.