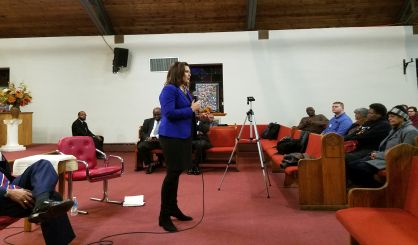 A surprising turn of events in the race for governor. Polling numbers from a MRG Michigan Survey show Democratic candidate Shri Thanedar is now leading Gretchen Whitmer by three points — 21 to 18%. Michigan News Network Lansing Bureau Chief Tim Skubick told us more about the poll.
"This is the first time in a legitimate poll that Gretchen Whitmer has not been in first place," Skucbick said. "She's been the front runner all along. So, what's going on? Mr. Thanedar has spent a bundle on campaign commercials, and it has worked."
Skubick tells us 48% of the Democrats remain undecided. In the Republican race for governor, Michigan Attorney General Bill Schuette leads the race. Shri Thanedar is an author, scientist, and entrepreneur. Also running as Dems for governor in Michigan are Bill Cobbs and Abdul El-Sayed.