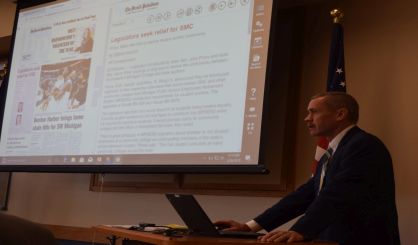 Leaders at Southwestern Michigan College are thinking about the long term. The board of trustees held a nine hour meeting this week to take at look at SMC's strengths, weaknesses, and threats. President David Mathews tells WSJM News one program on the horizon is a new bachelor's program for students who want to be teachers.
"We're very excited about launching the elementary education bachelor's degree program on our campus with Ferris State University," Mathews said. "That grew out of the current and growing statewide teacher shortage. It also grew out of the strength of our early childhood education associate program."
Mathews tells us SMC has a long-standing relationship with Ferris State University. He says the annual long-term planning meeting also looks at an institutional report card for SMC that considers things like graduation rates and student satisfaction. Other priorities for the future are to continue offering courses that help local employers fill skilled trades jobs.