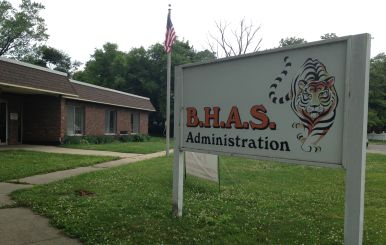 Some big staff and building changes have been approved by the Benton Harbor Area Schools Board of Education. At a Wednesday meeting, the board voted to notify five administrators, including the high school principal, their contracts aren't being renewed. Acting Superintendent Patricia Robinson spoke with WSJM News.
"The positions are not being eliminated," Robinson said. "We will definitely have to hire, post the positions. We'll go through our HR department and go through the regular process and procedures in order to fill those positions."
The one position of the five that is being eliminated is that of assistant principal at the Arts and Communications Academy. Also Wednesday, the board settled on the building plan for next year. The Dream Academy alternative education program will be no more.
"Dream Alternative Schools of Choice will be closed and those students will go into the high school as Benton Harbor Tigers," Robinson said.
Also, kindergarten will be moved to the Discovery Enrichment Center, third grade classes will be moved to Hull, and the central administration office will be moved to the third flood of the high school. Robinson said the changes are due to financial constraints.