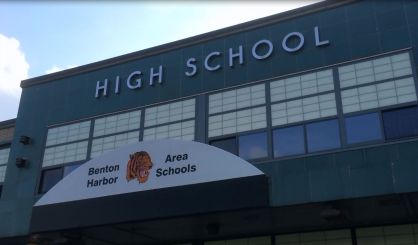 A big celebration is in the works for the Benton Harbor High School boys basketball team. At 6 p.m. on Thursday, a parade will start at Benton Harbor City Hall, go down Pipestone Street, Union Avenue, and Empire Avenue to conclude at the high school parking lot. Benton Harbor Area Schools Interim Superintendent Patricia Robinson tells WSJM News everyone is proud of the Tigers for their state championship win on Saturday.
"We are so excited about what our boys did on Saturday," Robinson said. "They brought home the 2018 Class B Basketball Championship trophy, something we have been waiting for from the boys for a very long time."
Robinson tells us donations for the celebration have been pouring in from all over the country, in many cases from folks who no longer live in Benton Harbor but once went there. A celebration featuring food, drinks, and special guest speakers will be held at Benton Harbor High School starting at 6:30 p.m. Thursday.