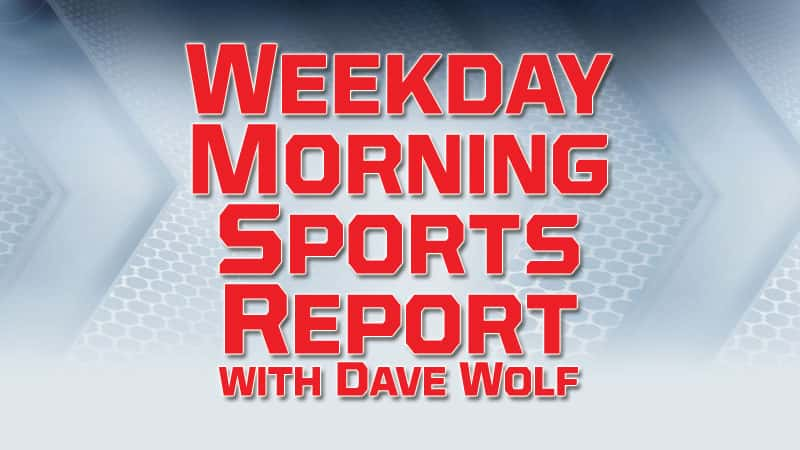 NCAAWBB – 2018 Women's NCAA Tournament – Elite 8
Yesterday
Spokane Region
1 Notre Dame 84, 2 Oregon 74
Albany Region
1 UConn 94, 2 South Carolina 65
Notre Dame 84, Oregon 74 – Irish dancing back to Final Four after beating Oregon 84-74
Kathryn Westbeld scored 20 points, Jessica Shepard added 18 and Notre Dame reached the Final Four for the eighth time in school history by defeating Oregon 84-74 on Monday night.  Westbeld came up with the biggest game of her Notre Dame career despite being slowed by an ankle injury from the first round of the NCAA Tournament. Westbeld had scored a combined 12 points in the previous four games, but she teamed with Shepard for an inside attack that hurt the Ducks.  Westbeld made 9 of 12 shots. Notre Dame (33-3) outscored Oregon 52-38 in the paint and outrebounded the Ducks 51-29 in the Spokane Regional final.  Arike Ogunbowale added 19 points and Marina Mabrey had 15 for the Irish.
UConn 94, South Carolina 65 – UConn routs South Carolina 94-65, heads back to Final Four
Crystal Dangerfield scored 19 of her 21 points in the first half, and top-seeded UConn routed No. 2 South Carolina 94-65 on Monday night to reach the Final Four for the 11th consecutive year. The Albany Regional final featured the past two NCAA champions in a rare occurrence for the women's tournament. The Huskies (36-0) quickly turned it into a mismatch with stellar 3-point shooting. UConn went right at South Carolina in the opening quarter, hitting nine of its 14 shots _ including 5 of 6 from beyond the arc _ to go up 30-12.  Katie Lou Samuelson had nine points, including a four-point play, during the first 10 minutes. Dangerfield capped the opening burst with a 3-pointer from the top of the key just before the end of the quarter.
Friday
2018 Women's Final Four – Nationwide Arena, Columbus, OH
1 Louisville vs. 1 Mississippi State, 7:00 p.m.   95.7 & 1400 WSJM Sports
1 Notre Dame vs. 1 UConn, 9:00 p.m.                95.7 & 1400 WSJM Sports
NBA – National Basketball Association
Last Night
Detroit Pistons 112, Los Angeles Lakers 106
Pistons 112, Lakers 106 – Jackson leads Pistons past Lakers 112-106
Reggie Jackson scored 20 points, Reggie Bullock had 16 and the Detroit Pistons beat the Los Angeles Lakers 112-106 on Monday night. Detroit (34-40) won for the fourth time in five games, but trails idle Miami by five games for the final Eastern Conference playoff spot.  With Blake Griffin reduced to 24 minutes due to foul trouble, reserve Anthony Tolliver added 15 points as the Pistons put six players in double figures. Julius Randle had 22 points and 11 rebounds for Los Angeles, and Lonzo Ball finished with 15 points, 11 assists and eight rebounds. Kyle Kuzma had 20 points and 11 boards.
Tonight
Chicago Bulls at Houston Rockets, 8:00 p.m.
Indiana Pacers at Golden State Warriors, 10:30 p.m.
NBA – NBA G League player dies after collapsing during game
A Detroit Pistons developmental player who collapsed on the court during a NBA G League game in Michigan has died. The Grand Rapids Drive says 26-year-old Zeke Upshaw died at a hospital Monday. No cause was disclosed. He collapsed Saturday night near the end of a game against the Long Island Nets. Upshaw's mother, Jewel Upshaw, released a statement thanking the team and fans. Team owner Steve Jbara says the Grand Rapids area was fortunate to enjoy Upshaw's commitment to the community, especially children. Upshaw had scored 11 points to help the Drive earn a playoff spot with the 101-99 victory Saturday. He was in his second season with the Drive. The 6-foot-6 swingman from Chicago played three seasons at Illinois State University and finished his college career at Hofstra.  The Pistons held a moment of silence before their game last night.
NHL – National Hockey League
Last Night
Montreal Canadiens 4, Detroit Red Wings 2
San Jose Sharks 4, Chicago Blackhawks 3 – Shootout
Canadiens 4, Red Wings 2 – Gallagher, Price lead Canadiens to 4-2 win over Red Wings
Brendan Gallagher scored twice, including his 30th goal of the season, and Carey Price snapped a seven-game losing streak as the Montreal Canadiens defeated the skidding Detroit Red Wings 4-2 on Monday night. Paul Byron and Alex Galchenyuk also scored for Montreal in a matchup of Original Six franchises already eliminated from playoff contention. Price made 26 saves for his first win since Feb. 4. He had been 0-5-2 since then. Gustav Nyquist and Tyler Bertuzzi scored for Detroit, and Jared Coreau stopped 27 shots in his fifth game of the season. He is 0-4-0.
Sharks 4, Blackhawks 3 – SO – Sharks beat Blackhawks 4-3 in shootout for 8th straight win
Kevin Labanc scored the deciding goal in the fourth round of a shootout and the San Jose Sharks beat the Chicago Blackhawks 4-3 on Monday night for their eighth straight victory. Labanc almost pulled to a stop in front of Chicago goalie Anton Forsberg, faked and then lifted in a nifty backhand. Logan Couture also connected in the tiebreaker for the surging Sharks, whose winning streak is their longest in seven years. Chicago's Patrick Sharp tied it at 3 with 2:22 left in the third period with a shot from the slot that hit Martin Jones' blocker and then tumbled into the net.
Tomas Hertl had put the Sharks ahead 3-2 just 1:57 earlier with his 21st goal.  San Jose's Evander Kane scored his 28th goal _ his third in two games and eighth in 13 since being acquired from Buffalo at the trade deadline.  Marcus Sorensen also had a goal for the Sharks. Rookie forward Alex DeBrincat scored his 26th goal and had an assist, and Connor Murphy scored his second for the last-place Blackhawks, who have lost six of seven.
MLB – Major League Baseball – Spring Training
Yesterday
Detroit Tigers 2, Tampa Bay Rays 2 – TIE
Boston Red Sox 4, Chicago Cubs 2
Chicago White Sox 9, Charlotte Knights 5 (Charlotte is the White Sox AAA Affiliate)
Today
Detroit Tigers at Tampa Bay Rays, 12:35 p.m.                                         St. Petersburg, FL
Chicago Cubs at Boston Red Sox, 1:05 p.m.                                            Fort Myers, FL
NCAAMBB – Bates-Diop to NBA
Ohio State star forward Keita Bates-Diop is giving up his final year of eligibility to enter the NBA draft.  Bates Diop was the Big Ten Player of the Year after leading the Buckeyes to the NCAA Tournament. He averaged 19.8 points and 8.7 rebounds this season after missing most of 2017 with a leg injury. Bates-Diop is projected to be a first-round pick in the draft.
Nassar – Michigan State official arrested
A Michigan State University official who oversaw Larry Nassar is facing criminal charges amid an investigation into the handling of complaints against the former sports doctor. William Strampel will be arraigned Tuesday after his arrest Monday. Ingham County Sheriff Scott Wriggelsworth declined to say what charges Strampel is facing because the probe is being led by the state attorney general's office. Nassar is in prison after sexually assaulting patients under the guise of treatment.
NASCAR – Bowyer ends lengthy drought
Clint Bowyer had lost 190 consecutive starts before winning today's weather-delayed NASCAR Cup race at Martinsville Speedway. Bowyer had led just 145 total laps the last four years before heading the pack for 215 laps in his first career Martinsville victory.  The win was his first driving for Stewart-Haas Racing, the team he joined as Tony Stewart's replacement last year. He hadn't won since October 2012 at Charlotte. Bowyer is the first driver to notch victories driving a Chevrolet, Toyota and Ford.  Kyle Busch was second, followed by Ryan Blaney, Martin Truex Jr. and Kevin Harvick. It was Busch's third runner-up finish this season.
NFL – Rams get Suh
The Los Angeles Rams hope they have created a formidable defensive front to go with coordinator Wade Phillips' 3-4 scheme. The Rams have agreed to a one-year contract with defensive tackle Ndamukong Suh, who is slated to play alongside All-Pro Aaron Donald and Michael Brockers. Suh spent the last three seasons with Miami and was released when he declined to restructure his contract.  Suh is a five-time Pro Bowl selection during his eight-year career with Detroit and the Dolphins.
MHSAA – High School Sports
Last Night
Baseball
Battle Creek Central 7, Benton Harbor 6 – Game 1
Benton Harbor 9, Battle Creek Central 2 – Game 2
Buchanan 6, St. Joseph 1 – Game 1
St. Joseph 5, Buchanan 0 – Game 2
Edwardsburg 10, Bridgman 0 – Game 1
Edwardsburg 17, Bridgman 2 – Game 2
Schoolcraft 8, Brandywine 5
Holland 10, Allegan 6
Girls Tennis
Allegan 8, Lakeshore 0
Softball
Bridgman7, Kalamazoo Central 2 – Game 1 Kalamazoo Central 7, Bridgman 2 – Game 2 Holland 7, Allegan 1 – Game 1
Holland 9, Allegan 1 – Game 2
Decatur 10, Lawton 1
Girls Soccer
Niles 1, Dowagiac 0
Mattawan 2, Vicksburg 0
Tonight
Baseball
Lawrence at Benton Harbor, 4:15 p.m. (doubleheader)
Buchanan at Niles, 4:15 p.m.
Portage Northern at Plainwell, 4:00 p.m.
Allegan at Gobles, 4:00 p.m.
Constantine at Mendon, 4:30 p.m.
Softball
Lawrence at Benton Harbor, 4:15 p.m. (doubleheader)
Portage Northern at Plainwell, 4:00 p.m.
Allegan at Gobles, 4:00 p.m.
Constantine at Mendon, 4:30 p.m.
Girls Soccer
Allegan at St. Joseph, 6:45 p.m.
Buchanan at Cassopolis, 5:00 p.m.
Coloma at New Buffalo, 5:00 p.m.
Hartford at Lake Michigan Catholic, 5:00 p.m.
Track and Field
Three Rivers at Dowagiac, 4:00 p.m.
Allegan at Edwardsburg, 4: 00 p.m.
Sturgis at Plainwell, 4: 00 p.m.
Otsego at Vicksburg, 4: 00 p.m.
Benton Harbor at Aquinas College invitational, 4:00 p.m.
Bridgman Invitational, 4:00 p.m.
(Bridgman, Brandywine, Colon, Countryside, Decatur, Eau Claire, Lake Michigan Catholic, Marcellus, New Buffalo, River Valley)