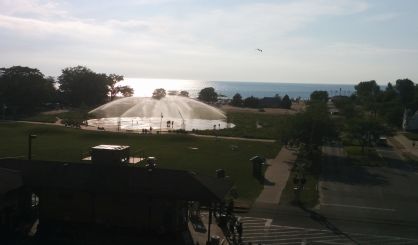 The city of St. Joseph will hold off until next year to pursue a state grant for improvements at Whirlpool Centennial Park. At Monday's meeting, the commission was asked to allow the public works department to seek a $111,000 Michigan Natural Resources Trust Fund grant for the work. The problem is that if the grant were to be approved this year, the city would have to come up with its roughly $260,000 match, and Mayor Michael Garey didn't want to commit until the budget is done. He spoke with WSJM News about the issue.
"It's just like a family checkbook," Garey said. "You don't want to commit to something you may not be able to pay for."
Garey told us the budget will be worked out by May, but the deadline to seek the state grant is April 1. So, they're holding off. The plans for Whirlpool Centennial Park include foot wash stations, sidewalks, and shade areas.