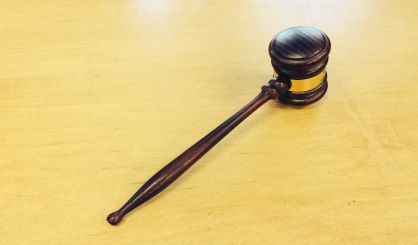 The Michigan Attorney General's office has announced charges against seven police officers from around the state for allowing improper salvage vehicle inspections. Included on the list of those charged is a former police chief from Bangor. Attorney General spokesperson Megan Hawthorne tells WSJM News it is the job of police to allow re-certifications for vehicles once deemed salvage and then repaired.
"A salvage title is issued for a vehicle that has become a distressed vehicle, for example when a vehicle is totaled," Hawthorne said. "A vehicle with a salvage title cannot get a license plate or be used on a public road until it is re-certified."
Hawthorne says the seven police officials allowed those re-certifications when they shouldn't have. That means vehicles that were unsafe or contained stolen parts could have wound up back on the road. A total of 101 charges of uttering and publishing were announced Thursday against seven police officers. They include 39-year-old Elaine Danishevskaya, a former Bangor Police Chief now of Davisburg. She faces 25 counts and up to 14 years in prison.