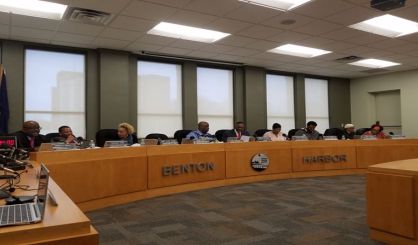 Benton Harbor City Commissioners have to decide what to do with the vacant Alreco industrial property in town. At Monday's meeting, they heard from Berrien County Commissioner Mamie Yarbrough that the county land bank has two bids for the plot.
"Have have given them 60 days for the bidders to get approval from the city of Benton Harbor for the use," Yarbrough said.
On hand representing one of those bidders was local realtor Robert Winters. He told commissioners Riverside Partners out of Holland wants to turn the property into an industrial park.
"What I'm trying to get today is some kind of resolution from the city on what the city wants to do so they can let the land bank know and the county know," Winters said.
Commissioners took no action. There have also been bids to use the Alreco property for medical marijuana.