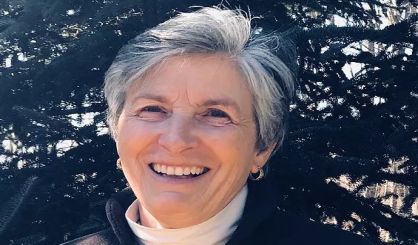 There's a Democrat running for the Michigan Senate in the 26th District. That's the district currently represented by state Senator Tonya Schuitmaker, covering Van Buren and Allegan counties and part of Kent County. Garnet Lewis is a former Northern Michigan University Trustee and current member of the Saugatuck Planning Commission. She tells WSJM News she was inspired to get back into politics following the election of President Trump.
"For me to sit back and not get involved and not try to rally the troops, if you will, would really be kind of negligent on my part," Lewis said. "I just couldn't do it."
Lewis tells us her top priorities are education, healthcare, the environment, and technology. She wants to see broadband internet rolled out to underserved areas of the state. She thinks a Democrat could stand a chance in this year's election because she says Republicans have controlled everything for too long, and don't have a lot to show for it. Also running for state Senate in the 26th District is Republican Bob Genetski and Libertarian Erwin Haas.