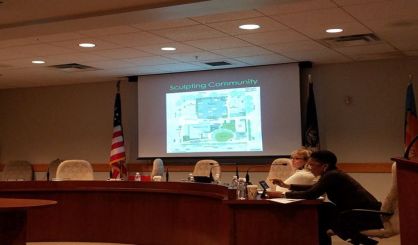 St. Joseph City Commissioners have given the green light to the Krasl Art Center as it seeks an improvement project for its grounds to attract more visitors. At a Monday meeting, the commission signed off on a Planned Unit Development request for Krasl as it pursues more than $1.4 million in work. Krasl's Julia Gourley told WSJM News they'll add a commissioned sculpture along with some other features.
"We'll also have a gathering space, a flat kind of amphitheater space where people could potential gather and have little informal skits of performances," Gourley said. "There will be a sort of fire feature close to the Krasl entrance so people can gather rear-round."
There will also be a informal seating area. Objections were raised by some nearby residents to Krasl's plans to rent space for events. The concerns were about noise and parking. Mayor Mike Garey proposed a compromise that limits the events to two per month during a two year probationary period with yearly commission review. The idea passed over a single no vote from Commissioner Jeff Richards. Ground on the Krasl improvements should be broken in May with completion in October.