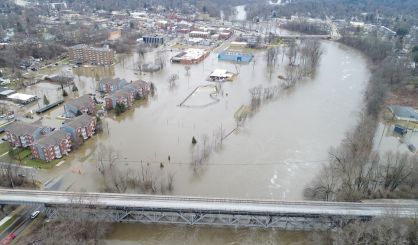 The Berrien County Health Department says now is the time to make sure you and your family are prepared for a disaster. Spokesperson Gillian Conrad tells WSJM News the recent flooding has been proof of that. First, she recommends everyone have an easily moveable emergency kit in case they have to clear out quickly.
"They say to have a three-day emergency food supply in your household, water as well for people," Conrad said. "You can take steps to make sure that any dietary needs of your family are taken care of and have those things ready to go."
Some of Berrien County's flood evacuees could have used such kits. Conrad tells us the other big thing is to make sure the whole family knows what the plan is, where to go, and how to reach each other in an emergency. She recommends going to Do1Thing.com for more advice.