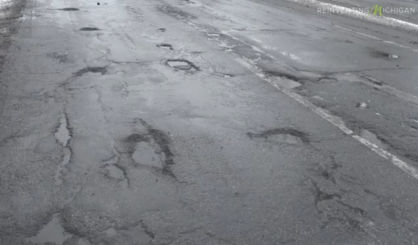 Michigan has terrible infrastructure. That's the conclusion of the American Society of Civil Engineers which this week issued a report card for the state in 2018, giving it a grade of D+.
The Michigan section of the society tells us the 2018 report card finds much of the state's infrastructure is reaching the end of its useful life and continues to threaten the state's lakes, rivers, drinking water, and public health and safety. A big problem is roads, with 39% of the 120,000 miles of paved roads in Michigan rated in poor condition, 43% rated in fair condition, and just 18% rated in good condition. Also in the report, the civil engineers say Michigan has more than 1,200 structurally deficient bridges, and a drinking water system that gets a D.
Among the recommendations for the state included in the report are more funding for roads, drinking water systems, and storm sewer, policies to ensure high-quality data gathering and asset management, and the promotion of public health through infrastructure. You can find the latest infrastructure report card for Michigan right here. It's the first report card for the state since 2009. In the last report, the state got a D, but the American Society of Civil Engineers tells us that's because fewer categories were considered.