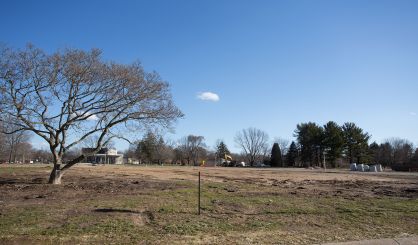 Andrews University has broken ground on a new health and wellness center. Andrews Associate Vice President of Development Audrey Castelbuono tells WSJM News they're now working full speed ahead on the $17.5 million, 76,000 square fooot facility to be located on campus.
"We plan to have a fitness center," Castelbuono said. "There will also be a multi-purpose gymnasium and recreation area for volleyball and basketball. There will be an aquatic center, a small academic wing."
Castelbuono tells us the old Johnson Gym used by Andrews just wasn't adequate, and the new place will benefit more than just the student body.
"It's first and foremost for the student body, as well as faculty and staff, and we are reaching out to the community as well," Castelbuono said. "There will be memberships that will be available for our community."
Castelbuono tells us it took about five years to raise the funds for the new Andrews University Health and Wellness Center. They plan to be finished and using the place by the fall of 2019.