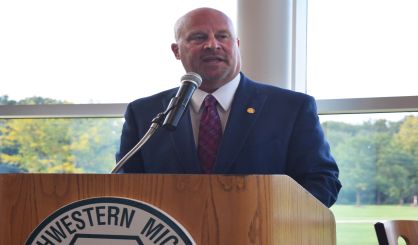 Former state Representative Al Pscholka has found a new job. He's working at Kinexus as the Vice President of Public Relations and Government Affairs. That role will have the Stevensville-based Pscholka working with government leaders relating to the mission of Kinexus. Kinexus spokesperson Mary Morphey tells us they're thrilled to have Pscholka on board.
"He's super passionate about southwest Michigan, and you can hear it when you speak to him," Morphey said. "He's got a wealth of experience, and he brings along a lot of great relationships and a great network. We're really looking forward to having him on our team."
Pscholka recently announced he is not running for the state Senate in the 21st District as state Senator John Proos is term limited out of office. That decision opened up the race for Republicans Dave Pagel and Kim LaSata to run. Pscholka's new job at Kinexus started Monday.