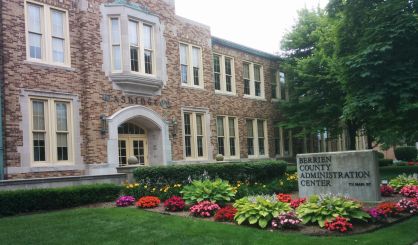 Three bids have come into the Berrien County Land Bank for the vacant Alreco Metals property in Benton Harbor. Berrien County Treasurer Bret Witkowski tells WSJM News two of the three met the county's requirements for consideration. However, both of those two involved using the vacant industrial property for medical marijuana production. Witkowski says the land bank won't sell the property to either of them if the city of Benton Harbor has not signed off on the possible use.
"We want the city's involvement," Witkowski said. "We put in the bids that you have to have the city's approval. You have to have the city agree to what you want to use it for because this is an important part of the city from a development standpoint, from a taxable standpoint."
The city has not yet ironed out its medical marijuana rules. Witkowski says the two possible Alreco buyers were given 60 days to get approval from the city commission. If that doesn't happen, there will be no sale. As far as the other big vacant property in Benton Harbor that the land bank is trying to sell — the former Mercy Hospital plot — no bids came in during the most recent period.