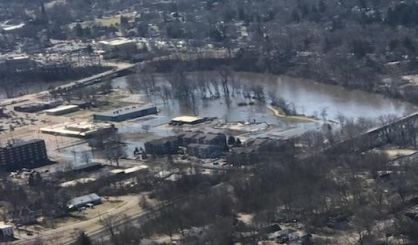 State and federal leaders from southwest Michigan are waiting for Governor Rick Snyder to accept Berrien County's disaster declaration following this month's floods. State Senator John Proos tells WSJM News he toured Berrien Springs and Niles this past week and was convinced the Berrien County Board of Commissioners was justified in declaring that disaster.
"That's an important part of the process that then leads to ward the report that goes to the governor in the hopes that the governor receives it to name Berrien County as a disaster area," Proos said.
Proos tells us he supports the state declaration. Meanwhile, Congressman Fred Upton tells us he too is waiting for the state declaration so he can push for approval of a federal declaration.