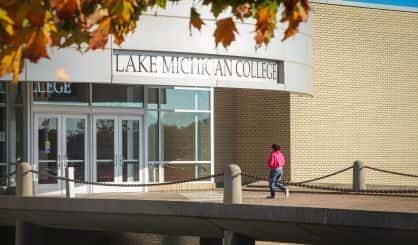 This weekend will bring an opportunity to snag some sweet deals, thanks to the Lake Michigan College Foundation's 28th annual Winners Circle Benefit Auction. LMC Foundation Director Mary Clem tells WSJM News the Saturday auction raises money for scholarships at LMC. Organizations and businesses from all over southwest Michigan offer up goodies to be bought.
"We have everything from dinner certificates to certificates to get a portrait done to travel," Clem said. "We have all kinds of items, anything you could want."
The yearly auction often raises as much as $300,000. Clem tells us the tickets to the auction at the Mendel Center are sold out, but anyone can bid online. Among the things up for grabs is the famous LMC tiny house built by students several years ago. You can check out the online auction by clicking this link.