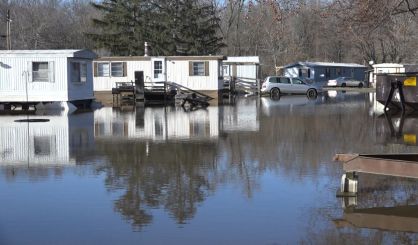 As floodwaters recede throughout southwest Michigan, there comes the risk of people trying to scam flood victims. The Better Business Bureau of West Michigan's Phil Catlett tells us the bogus contractors can be very persuasive and slick, but you are far better off taking your time and doing your homework first.
"The best way is to step back, take the time, investigate the business, make sure they've been around for a while and they're going to be around for a while," Catlett said.
Catlett recommends only working with local firms, getting bids, doing contracts, and doing background checks. He also says you should never pay for the whole job up front.