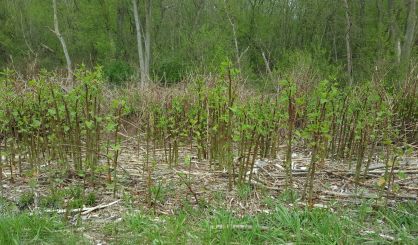 Invasive species and you. That's what the Van Buren Conservation District has been talking about this week as the spring approaches. The district's Eleanor Serocki tells WSJM News this is Invasive Species Awareness Week and she hopes people realize they can take simple steps to help slow the spread of non-native plants and bugs.
"We are the biggest way that these species get around," Serocki said. "It's really hard for insects like hemlock woolly adelgid or emerald ash borer to move across states by themselves, but when we track firewood to a campsite, or move things like that, we can get them way farther than they'd be able to get on their own."
Serocki says boaters can also help by being sure to thoroughly clean their boats following use. The biggest invasive species posing a problem here in southwest Michigan is the Japanese knotweed, a bamboo-like plant that can damage infrastructure. You can see examples of common invasive species and report sightings of them at this website. You can also follow the Facebook page of the the SWxSW Corner CISMA to stay up to date.