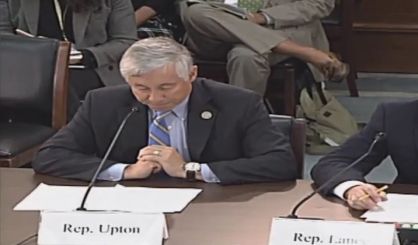 It's possible Congress will approve some gun control measures following the nation's most recent mass shooting, this time at a high school in Florida on Valentine's Day. That's the thought of Congressman Fred Upton, who tells us the bipartisan "Problem Solvers" have talked about the issue this week. Upton spoke with students from Parkland High School in Florida on Tuesday, and tells WSJM News the talk about gun control is serious.
"There is a big movement here, and we're looking at a number of different alternatives," Upton said. "I know that I'll be talking to a number of different members in the balance of the week about these individual pieces of legislation."
Upton tells us the most likely things are comprehensive background checks, a bump stock ban, and even raising the age for purchasing some rifles to 21. As for talk of arming teachers, Upton says he's not so sure that's a good idea.