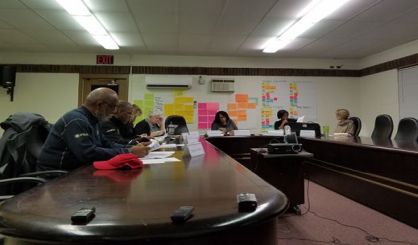 The Benton Harbor Area Schools Board of Education has ordered Superintendent Shelly Walker to undergo two examinations as it continues an investigation into her performance. At a Wednesday meeting, the surprise resolution was read by Trustee Lisa Gulley.
"This board of education hereby moves that Dr. Shelly Walker is to undergo two examinations as part of the board's comprehensive review of the superintendent's ability to perform her duties," Gulley read.
The resolution stated the move was in accordance with Walker's contract. Dr. Walker was placed on non-disciplinary paid administrative leave earlier this month for an investigation. School Board President Marletta Seats on Wednesday would say the two examinations ordered up by the board are doctor's examinations, but would not specify further.