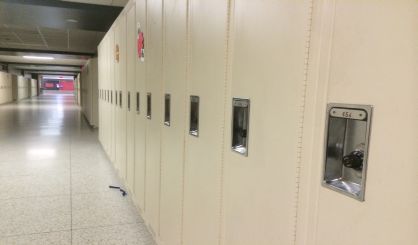 Last week's mass shooting at a high school in Florida has many parents around the country nervous about sending their kids to class each day, but school leaders in southwest Michigan say they do all they can to ensure a safe environment is always maintained. Covert Public Schools Director of Communications Brittany Millan tells WSJM News visitors to the school will have to answer some questions before being let in.
"We make safety and security a top priority," Millan said. "So, there's a process for even getting into the building even if we know the person. If we know the parent, if we know the mailman or whomever it may be, there's a list of questions that we're going to ask before you're even allowed to enter the building."
Millan says the safety effort also means involving the kids. Students and staff at Covert Public Schools have been not to hold doors open for anyone, nor prop doors open.