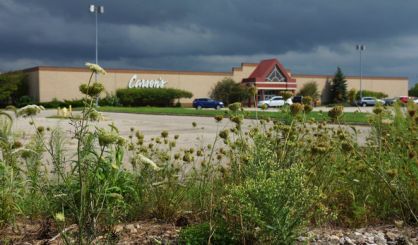 The Berrien County Treasurer's office says the Orchards Mall in Benton Township is once again facing foreclosure. Treasurer Bret Witkowski tells WSJM News the mall's owners owe $275,000 in property taxes from 2015, and if it's not paid by April 3, then the county will foreclose. Witkowski will not allow a payment plan for the mall.
"Their inability to pay other bills on time doesn't give me any confidence that a payment plan is going to make things any better for those businesses and for Benton Township and for the county," Witkowski said.
Witkowski tells us the mall was facing foreclosure last year too, but the owners paid their taxes at the last minute. He says if the mall is foreclosed, he'll work to make sure the stores inside aren't hurt. Moving forward, the county would have to find a new buyer for the property.