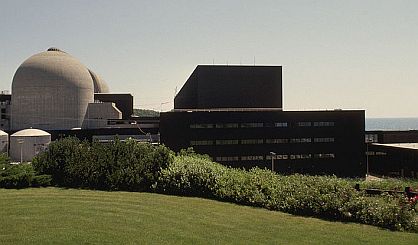 Unit 2 of the Cook nuclear power plant is about to undergo another refueling outage. Cook plant spokesperson Bill Schalk tells WSJM News Unit 1 just wrapped up a refueling outage late last year. When Unit 2 shuts down at 12:01 a.m. Thursday, there will be a large number of extra workers on site to help with maintenance.
"Those folks come from all over," Schalk said. "A lot of them are craft workers. Tradesmen and tradeswomen, boilermakers, pipe fitters, welders…A lot of those folks are regional. Some of them drive pretty far because they do get some pretty serious work. 12-hour shifts, and in some cases six day schedules."
Schalk tells us those extra staff are a boost to the local economy. The refueling outage will last a few months, and this outage will include work to replace the baffle bolts which help water flow smoothly through the reactor. Unit 1 generates plenty of power to take care of customers during the refueling outage of Unit 2.