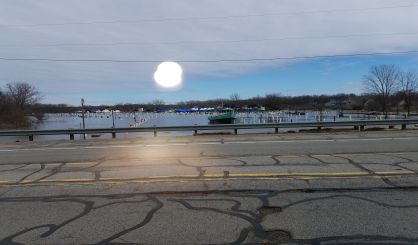 The U.S Coast Guard will continue to be ready to assist local first responders if they need to evacuate anyone else from flooded areas of Berrien County. However, another big focus is what's ahead. Coast Guard Petty Officer Lazaro Lopez tells WSJM News local waterways will be affected by this flooding for months.
"I believe the next step will be to evaluate the river, to look for damage," Lopez said. "There is a lot of debris floating down the St. Joseph River and so as we move into getting ready for the boating season, we want to caution everyone to be careful for what we call deadheads. A deadhead can be an object that is mostly submerged under the water that you can't see, and when you hit it, it can knock a hole in your hull or it can create a hazard on a navigable waterway."
Lopez says crews from the St. Joseph station helped evacuate people from an area of Royalton Township Thursday. He thinks everything went smoothly because of the strong partnerships local responding agencies have with each other.