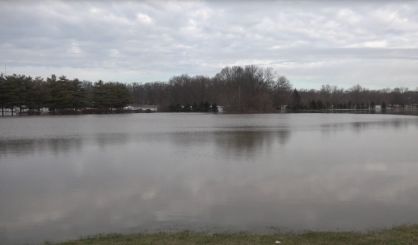 Indiana Michigan Power is keeping a close eye on its infrastructure that could be affected by this week's flooding in Berrien County. Spokesperson Schnee Garrett tells WSJM News I&M's dams are holding up.
"All of I&M's dams along the St. Joseph River are operating per their engineered designs," Garrett said. "The Buchanan dam is operating near capacity, but we still do have room within our system to pass the river flows."
Garrett says power to about 400 hundred customers in Michigan had to be cut off due to flooding, but that's about it for outages. I&M is watching the rest of its dams to make sure they're holding up. Schaffer reminds everyone not to go into their basements if water is covering appliance cords that are plugged in or if water has reached the wall outlets. If any flood waters reach your electric meter base or rise to wall outlets, call I&M right away.