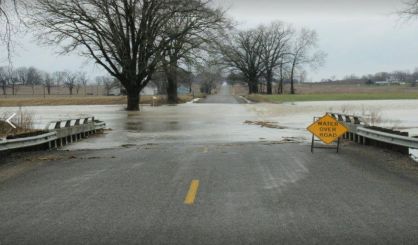 The Berrien County Sheriff's Department is partnering with local fire and police departments to respond to flooding throughout the area. Undersheriff Chuck Heit tells WSJM News there are some simple safety rules for drivers to follow as they encounter roads that are flooded.
"Do not drive around barricades," Heit said. "The Berrien County Road Department is out identifying the roads and putting up barricades. We have had some people try to get around them, and we have had to rescue them from not being able to get through."
Heit tells us everyone should have an emergency bag packed with three days of supplies in case they need to leave their home. He says residents with well water should keep an eye on their wellhead and not use water from the tap if the wellhead gets submerged. Anyone aware of a flooded road that has not yet been marked can notify the Berrien County Road Department. Heit tells us, so far, he's not aware of any injuries that have been caused by this week's flooding in the county.
Photo courtesy of the Berrien County Road Department Facebook page.