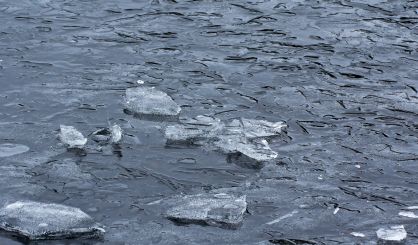 Flooding concerns all over southern lower Michigan and they're being proactive in one area town. Part of Mattawan is threatened by floodwaters. The water is overflowing the banks of the Mattawan Creek which runs through the center of town. Mattawan Fire Chief Terren McLean says some homes are threatened by the floodwaters.
"A couple residents live right along the river there, and recent rains have water rising up over the banks and it's going into their houses," McLean says, adding they've been sandbagging around those homes.
So far, they've used 2,000 sandbags to protect the homes. Main Street is closed by flooding, but McLean says the waters have receded a bit. Van Buren County has been soaked by about three inches of rain so far this week.