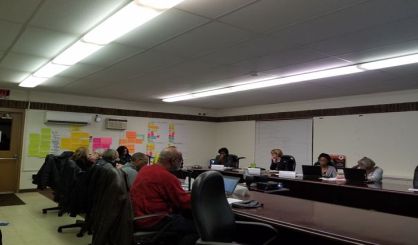 What to do with vacant buildings? That's a question facing the Benton Harbor Area Schools Board of Education as it puts together a district real estate plan in order to please the state. At a meeting Tuesday, trustees were told it could cost millions of dollars to reopen the Boynton Montessori and Fairplain West buildings. Trustee Joseph Taylor told WSJM News he wants to move some elementary kids out of MLK and perhaps to Boynton, saying it would be better for them.
"We have to be real and give out kids adequate room to run and grow," Taylor said.
Taylor doubts some of the consultant estimates regarding the cost of opening those buildings. Board President Marletta Seats said whatever is done must be sustainable.
"I see money being put into buildings and then the buildings are closed, or money being put into computer labs on a floor and then I went on the floor and it's inactive," Seats said.
Trustee Steven Mitchell said the last time students were shuffled around the district, the process was handled poorly. Trustees hope to come to a plan next month.