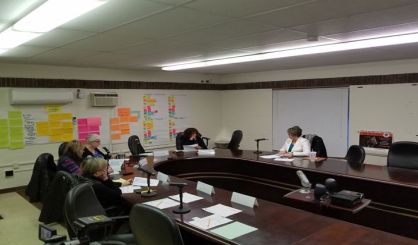 The annual performance evaluation of Benton Harbor Area Schools Superintendent Shelly Walker is now being worked on by the board of education. However, the board is facing one complication. Walker is currently suspended for an unspecified investigation. Trustee Joseph Taylor tells us the board will just have to get materials for its evaluation from the Acting Superintendent Patricia Robinson.
"I'm fine," Taylor said. "Sometimes you have interruptions, but through interruptions could come some greatness. So, we just hope for the best and we continue to do what we sere sent here to do."
The board has to evaluate the superintendent each year under a 2012 state law. Last year, Walker was rated as "effective," with the board giving her a 75%. The school board met with a representative of the Michigan Association of School Boards Monday to start work on the evaluation. It should be finished next month. Board President Marletta Seats said Monday the process is "kind of awkward" with Walker off.