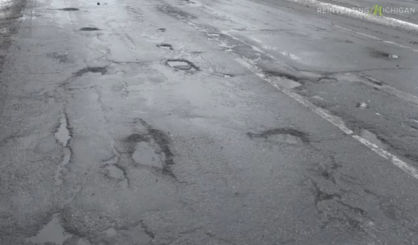 Truck weight restrictions took effect Monday to avoid damaging Michigan roads as the weather begins to warm up. The restrictions are imposed on all state highways from the Michigan-Indiana and Michigan-Ohio state lines north to Muskegon County. Dan Weingarten is with the Michigan Department of Transportation, and spoke with Michigan News Network about the weight restrictions.
"It's a routine thing that all trucking companies are aware of, and they're usually very good about listening to the advance notice and paying attention to it," Weingarten said.
Weingarten says trucks exceeding 14 feet in width, 11 axles and 150 feet in length are not allowed on state highways. The move was effective Monday.