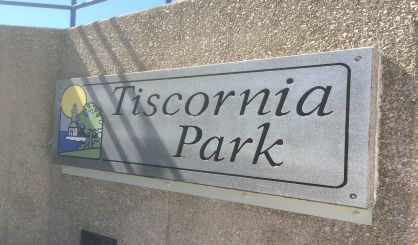 The Berrien County Sheriff's Department is willing and able to assist the city of St. Joseph in adding life rings to the north pier. Chief Deputy Robert Boyce tells WSJM News he was on hand for this week's city commission meeting where the Coast Guard recommended the rings. Boyce was there to convey a message from Berrien County Sheriff Paul Bailey.
"The sheriff's department is willing to help out by providing the manpower and doing daily checks to ensure that the life rings are still intact and ready to be deployed by anyone who may need them," Boyce said.
Boyce tells us the city's role would have to be paying for the rings and their installation. The sheriff's department manages the life rings at the south pier, and Boyce tells us the elements occasionally necessitate their replacement. So does the occasional theft. Some deputies carry spare life rings in their trunks in case a replacement is needed when they stop by the pier. Also this week, the director and curator of the Heritage Museum, which takes groups as large as 25 on the pier for lighthouse tours, told us they also would like to see the rings installed there.