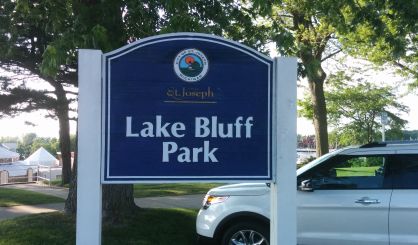 Changes could soon be coming to the World War I monument in downtown St. Joseph. The Daughters of the American Revolution addressed city commissioners this week to tell them they're hoping to move a plaque with the names of St. Joseph area soldiers killed in that war from the back of the doughboy statue to the side of it.
"This year is 100 years since the end of World War I, and this is the year to do it," a representative said.
The Daughters of the American Revolution would like to begin raising money to move the plaque. The monument itself belongs to the American Legion, which also hopes to put in a flag pole at the monument. The plaque was installed long after the doughboy was placed along the bluff. The plaque was originally part of the old county courthouse, but was moved when the courthouse was torn down. The next meeting of the St. Joe Parks Advisory Board will address how to go about the proposed monument changes.