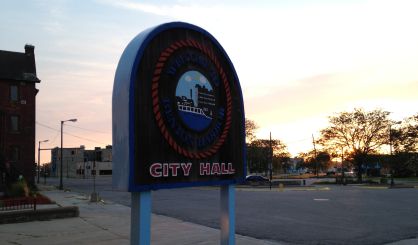 The city of Benton Harbor is barreling toward the implementation of its new income tax. At a Monday meeting, commissioners approved the purchase of computer software to administer the tax at a cost of $65,000. They also approved hiring Secant Technologies to do a security assessment for the city so it can protect the personal information of the people who pay that tax. The cost of the contract is $14,000. City Manager Darwin Watson said there has to be very tight security for handling an income tax.
"The level of security that we have to have is at the level of the military or above," Watson said.
Mayor Marcus Muhammad said it's the city's responsibility to protect the personal information of taxpayers. City Manager Watson said there will be more tax-related purchases coming soon, noting the first withholdings for the tax will begin this month. He also said there is a town hall set for 6 p.m. this Thursday for residents to learn more about the tax. The meeting will be at city hall.