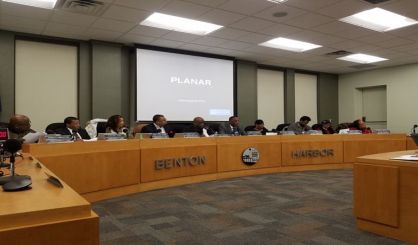 The city of Benton Harbor will be working with the Southwest Michigan Community Action Agency to administer a home rehabilitation program. The home rehab program uses HUD money, and it's been non-functional in Benton Harbor since 2011. Commissioners previously tabled working with the community action agency on it, but the organization satisfied most with a recent committee presentation. Mayor Marcus Muhammad said the task of helping residents fix housing problems can't be further delayed, adding the city's community development director will oversee the program.
"We're trying to move it forward and do the right thing, take the recommendation of the director," Muhammad said. "Keep our eyes open, but work with her, support her, and more importantly, let's get some rehabs done."
The first year's funding amounts to $170,000 for the partnership. The home rehab program provides no-interest, low-payment loans to residents to do repairs.