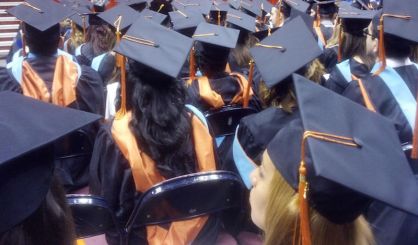 Michigan State University and others have been in the spotlight with high-profile cases of sexual assault. A new report doesn't dispute the big problems on campus, but it makes the point that women who don't attend college are at even greater risk. The six-year study found that one in four women will experience "forced intercourse" by age 44. Researcher Bill Axinn, a University of Michigan professor, says there's no question it's deeply disturbing that the risk of sexual assault is as high as 20% per year for undergraduates.
"That's very, very high, and something we should all be concerned about. However, it's a shame if that distracts us from the fact that it's even higher among those human beings who don't get to go to college."
The risk is two-and-a-half times higher for non-college graduates, according to the study. Axinn says several factors likely contribute, including family income and socioeconomic status, as well as the fact that college campuses provide a certain level of adult supervision and education about sexual assault.