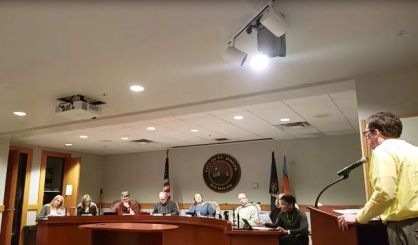 Cornerstone Alliance President Rob Cleveland is expecting a busy 2018 while he looks back at a busy 2017. On Monday, he laid out to St. Joseph City Commissioners some of Cornerstone's accomplishments last year. He told WSJM News there was plenty of activity.
"We've had a great year," Cleveland said. "Over $50 million in new investment, and more than 100 new jobs created, and many of those right here in the city of St. Joseph."
Cleveland said 2017 saw a total of 115 new jobs, which he said isn't bad considering the unemployment rate is just about 4%. Cleveland said St. Joe saw the creation of six new businesses, many of them home-based, and $25 million in investment. The next big thing is the Senior PGA Championship. Cleveland did note it's not looking like the new pedestrian bridge connecting St. Joe and Benton Harbor will be finished in time for the event. He expects its completion to be later this summer.