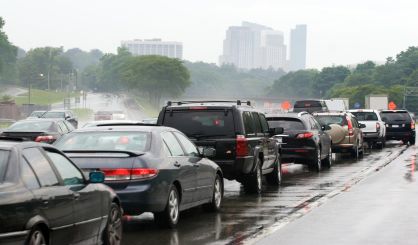 U.S. Senator Gary Peters of Michigan is making self driving cars a priority this year. His bill to advance the development and deployment of self driving vehicles was approved by the Commerce Committee in October and he's working to move it forward in the Senate this year.
"It's critically important for Michigan," Peter said. "Michigan needs to be the center of the activity associated with self-driving cars. Michigan is already the automotive capital where we make and design the best automobiles in the world. The future of the industry will be self-driving, particularly in terms of safety. We believe that self-driving vehicles can eliminate nearly all auto crashes."
Peters says the legislation deals with how we regulate self-driving test vehicles. He tells us we're in a race because companies in Asia and in Europe want to be the first to develop this technology.