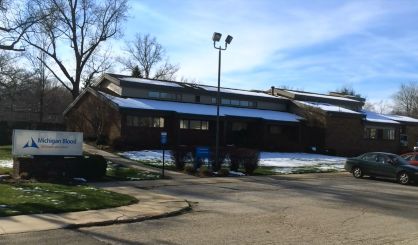 Michigan Blood could use some help. Due to the recent weather, the organization has seen blood donations drop drastically. Spokesperson Mariya Morbach tells WSJM News they're not far away from being in a dire situation.
"We're at the point where  few bad accidents could put our supplies critically low," Marbach said.
You can make a blood donation by stopping by a Michigan Blood office.
"You can make an appointment, or you can just come in," Morbach said. "The St. Joseph donation center is open on Wednesdays from 12 p.m. to 7 p.m."
Morbach tells us one blood donation can save three lives. Michigan Blood provides blood supplies to more than 60 hospitals all over Michigan, including Lakeland.