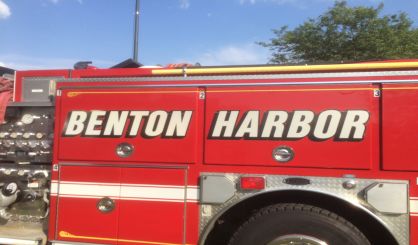 The Benton Harbor Department of Public Safety is working to better train its officers to deal with the public. Public Safety Director Dan McGinnis told city commissioners this week the department is working with the St. Joseph Department of Public Safety to be part of a program with Western Michigan University and Ball State University.
"It's all about community relations, and the community's interpretation of their relations with the police department," McGinnis said.
Some grants are making this work possible. McGinnis says the partnership will lead to a community survey being issued. Officers are also being given leadership training. City commissioners this week saluted McGinnis for the work he's doing to have officers better interact with the public they serve.