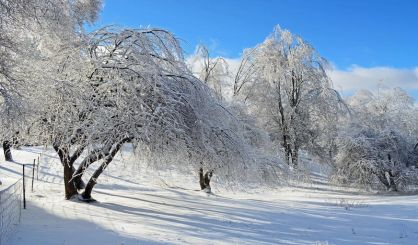 This frigid weather so far has not damaged southwest Michigan crops. Michigan State University Extension Fruit Educator Mark Longstroth tells WSJM News it needs to get down to about ten below zero before our crops are in trouble. He says most of them now are well dormant for the winter.
"We're really lucky in the fact that it was cold before it got really cold," Longstroth said. "The plants are about as well-adjusted to the cold as they could possibly be."
Longstroth tells us some areas farther inland may have some crop damage from the weather we've seen this winter, but since Berrien County is along the lake, we've had somewhat warmer lows. He says growers are still worried, though, and watching the thermometer while hoping it doesn't dip much lower.