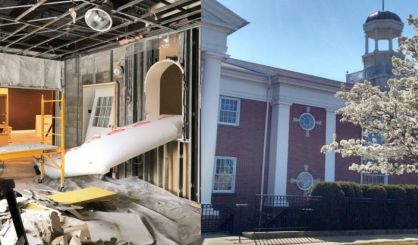 The Heritage Museum and Cultural Center in St. Joseph has launched a crowdfunding campaign as it aims to replace the museum's HVAC system. Heritage Director Elizabeth Andrews tells WSJM News the aging system caused flooding that was discovered on December 11, prompting the shutdown of the attraction.
"One of the air handlers froze and then ruptured, and it created a rather small but very substantial leak throughout the entire building," Andrews said.
They are still drying the building out.
"There was a lot of damage to drywall on walls throughout the building, carpets, ceiling tiles fell left and right," Andrews said. "All of that will have to be repaired.
Andrews tells us the Heritage Museum has secured a $50,000 matching grant to replace the HVAC system, and it's trying to raise that $50,000 by January 21. All donations great and small are appreciated. You can contribute to the fundraiser right here.