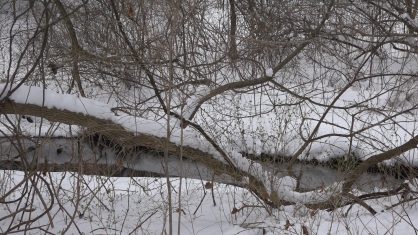 Driving conditions around southwest Michigan are poor this afternoon with slide-offs and crashes reported throughout the region, according to the National Weather Service.
The National Weather Service reports a "dangerous snow squall will affect" Berrien, western Cass, and St. Joseph counties, among others.
 "At 1143 AM EST, a dangerous snow squall was located from Watervliet, Michigan to South Bend, Indiana to Culver moving southeast at 25 mph. Rapidly changing conditions with brief whiteout conditions can be expected with this band, along with a quick 1 to as much as 2 inches of snow."
The National Weather Service reports the following locations will be affected:
Niles, Benton Harbor, St. Joseph, Dowagiac, Buchanan, Benton Heights, Fair Plain, and South Bend.
That means highways including I-94 and I-196 will be affected.
The weather service writes, "Use extra caution if you must travel into or through this dangerous snow squall. Rapid changes in visibility and potentially slick roads are likely to lead to accidents. Consider delaying travel until the squall passes your location."