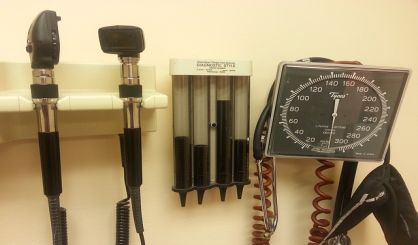 Pressure is being applied to Congress as funding for the popular Children's Health Insurance Program — or, CHIP — remains in limbo. Families USA Director of Medicaid Initiatives Dee Mahan tells WSJM News CHIP provides coverage to kids whose families don't qualify for other aid, but who still can't afford insurance. It offers care targeted to the needs of children. Congress failed to renew CHIP's funding more than 2 years ago.
"What's happening is that states are running out of this money for healthcare for kids," Mahan said. "Congress has to say more money is going to be available for the CHIP program."
In Michigan, the state Department of Health and Human Services runs CHIP as the MIChild program.
"States are going to have to start sending notices out to families that they are going to have to find other sources of health insurance for their kids," Mahan said.
Mahan says every other Congress since CHIP's creation has approved its funding. This particular Congress, however, appears less capable of doing so. She asks supporters of CHIP to contact their member of Congress. 9 million children receive coverage through the CHIP program.